Lock In Your All-Inclusive Ticket for Camp Indie 2024 at $400 OFF! Unconventional Minds Wanted
Break Free and Join the Ultimate Adult Summer Camp for Digital Nomads, Entrepreneurs, and Adventure-Seekers! Whether you're just starting out or have been on this path for years, you'll advance toward the lifestyle you want to lead (while having a blast at summer camp).
Join us June 14-17, 2024, less than 2 hours from New York City.


So, Who is Camp Indie For?
Digital nomads who work remotely and want to connect with like-minded individuals.
Creatives who are looking to escape their daily routine and explore new forms of self-expression and work.
Burned-out professionals who want to take a break from their demanding jobs and recharge their batteries.
Travel enthusiasts who are always looking for new adventures and experiences.
Solopreneurs who want to learn new skills and grow their businesses.
Adventure seekers who want to step out of their comfort zone and try something new and exciting.
Retirees who want to spend their free time doing something fun and meaningful.
Why Camp Indie is the Most Fun and Most Affordable Conference You'll Attend: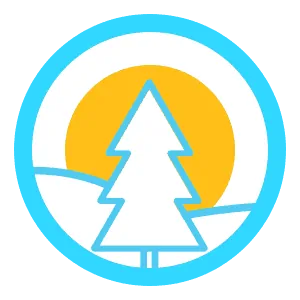 Unparalleled setting
No drab, stale hotel conference rooms. You'll be waking up and learning in the beautiful Berkshire Mountains with fresh air in your lungs and nature at your doorstep.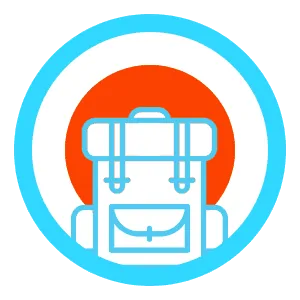 Experiential learning
You won't be learning by sitting on your butt, taking notes. Instead, you'll learn by doing – everything from podcasting to paddleboarding.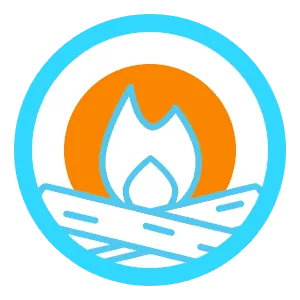 Organic connections
No speed dating or hokey networking. Instead, you'll make real, deep connections with fellow campers while kayaking, around a campfire, or at small group workshops.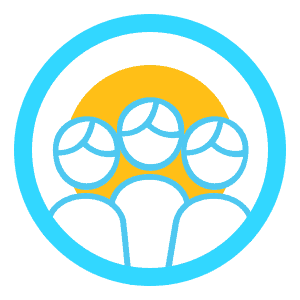 Small group
We've capped Camp Indie at under 250 people so you'll be able to interact and meet everyone, including speakers, in an intimate and fun setting.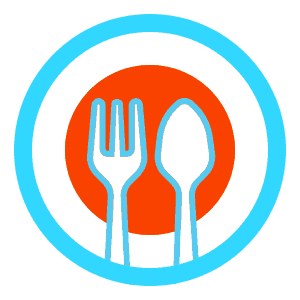 All-inclusive price
At Camp Indie, accommodations, food, workshops, and activities are ALL included…and at a fraction of the cost of other conferences.
Everything is included.
Most conferences charge high ticket prices plus make you pay for your hotel, food and entertainment, all of which you have to figure out on your own (huge hassle).
At Camp Indie your Accommodations, food, workshops, and entertainment are all included.
All you need to do is show up, relax, and have a blast enjoying an unforgettable weekend of growth, learning, and connection.
Warning: A weekend of learning coupled with boatloads of fun may lead to altered states of consciousness, personal breakthroughs and new life-long friends. (Don't say we didn't warn you!)
Traditional Conference
Conference ticket

$900

Accommodations for 3 nights – you arrange

$450

8 high-quality meals – on your own

$200

Additional Activities like yoga, paddleboarding, etc. – if you have energy to find them

$300

Campfire and s'mores

Haha

Dance Party

Yeah…right

Wakeboarding

No way

Ropes Courses

Uh-uh

Camp Awards

Nope
Camp Indie
Conference ticket

✔ Included!

Accommodations for 3 nights

✔ Included!

8 high-quality meals

✔ Included!

Additional Activities like yoga, paddleboarding, etc.

✔ Included!

Campfire and s'mores

✔ Included!

Dance Party

✔ Included!

Wakeboarding

✔ Included!

Ropes Courses

✔ Included!

Camp Awards

✔ Included!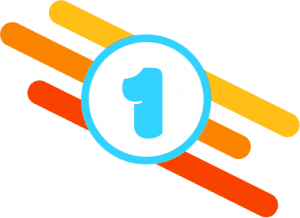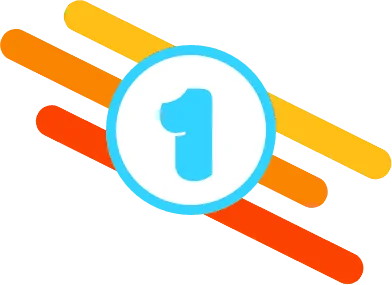 Make Incredible Connections
(Because all great relationships start over s'mores…amiright?)
Meeting people at a traditional conference can be stressful and difficult. Say goodbye to drab, windowless conference rooms and awkward networking events.
Making new friends is effortless when you're playing.
We create a fun, dynamic environment in an unparalleled setting so you can feel comfortable chatting with anybody.
At a special event like this, you never know who you'll meet and how you might change each other's lives for the better. Watch out for business partnerships and amazing friendships!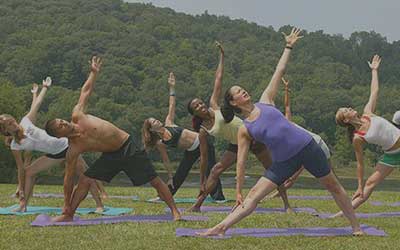 Yoga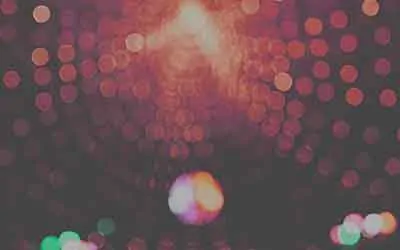 Dance Party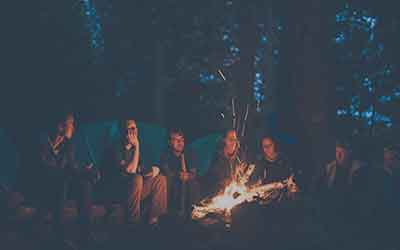 Bonfire Fiesta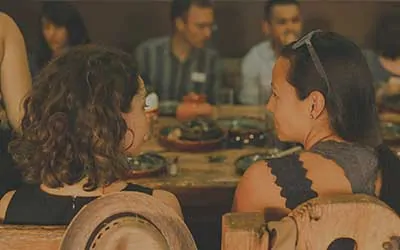 Group Meals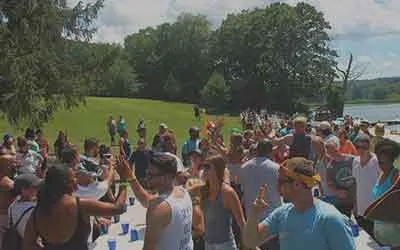 Lakeside Happy Hour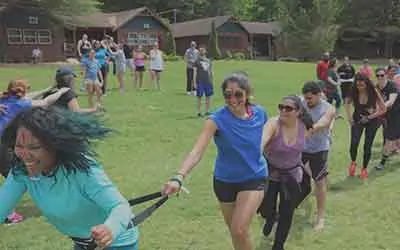 Large Group Games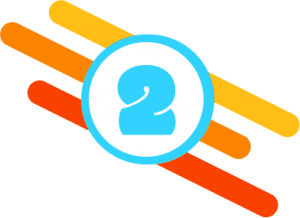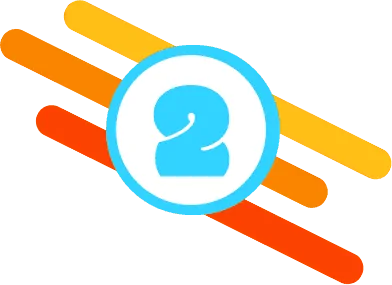 Learn a Bunch of Rad New Skillz
(From podcasting to paddle boarding.)
Our breakthrough workshops, experienced speakers, and actionable community knowledge shares are all designed to help you go to the next level in whatever you want to do: business AND fun stuff.
You'll also be immersed in a community of out-of-the-box thinkers sure to deliver new insights, perspectives, and experiences.
Oh, and don't forget our insane list of activities providing plenty of opportunities to try something new or challenge yourself.
Learning has never been this much fun. Speaking of fun…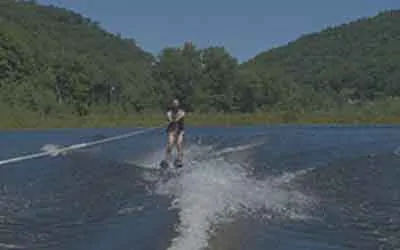 Water Skiing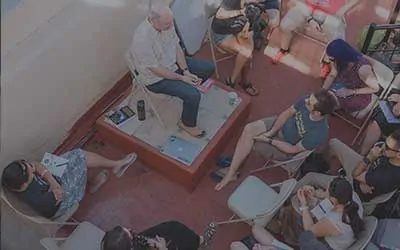 Breakout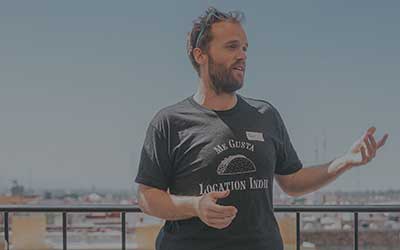 Keynote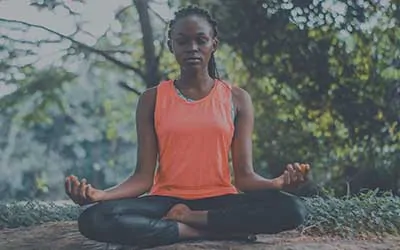 Meditation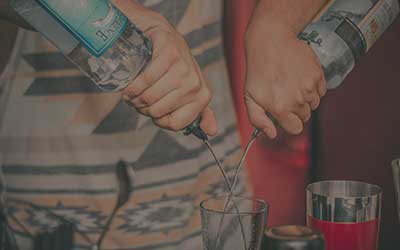 Mixology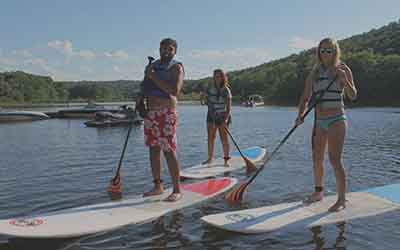 PaddleBoard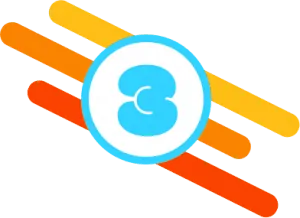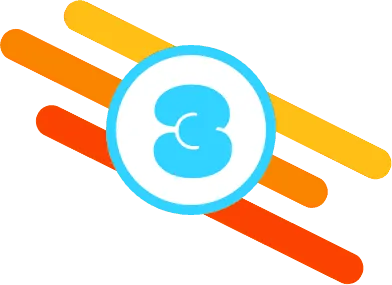 Have Ridiculous Fun
(A whole summer's worth…in one weekend.)
We've got activities out the wazoo sure to please everyone…
From thrill seekers and outdoor enthusiasts to layabout loungers—all taking place in a gorgeous setting accented by the Connecticut Berkshire Mountains and their surrounding lakes.
Let's face it, most conference type events are a drag. Drab hotel meeting rooms, stale coffee and awkward social gatherings designed to help you "connect" usually make for a forgettable weekend.
Instead, it's waaaaaay more fun to build an event packed with insightful speakers, breakthrough workshops and amazing people and move it to summer camp! After all, don't slip and slides make everything better?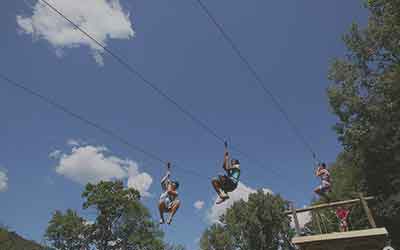 ZipLine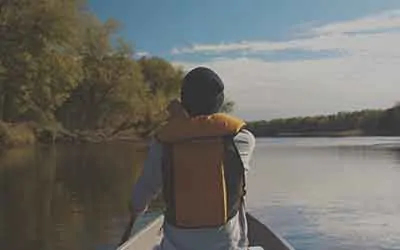 Canoe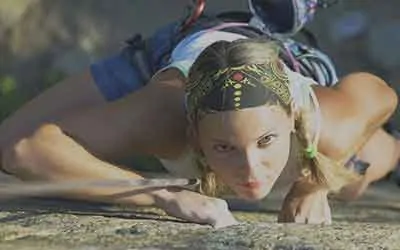 Climbing Wall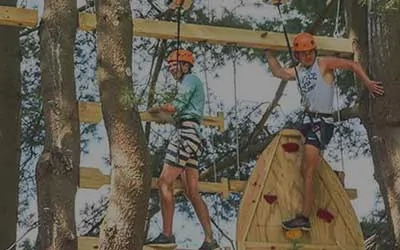 Ropes Course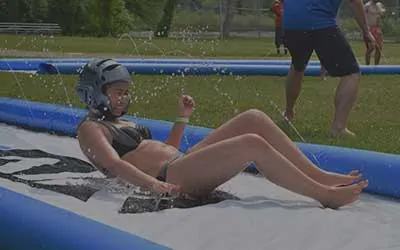 Slip N Slide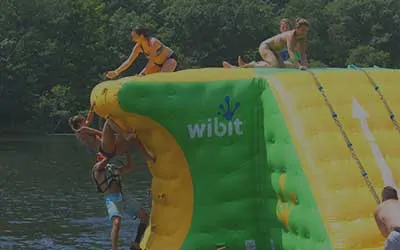 Water Toys

(Things you won't want to miss out on.)
Schedule
Check back on this space for more details as the date approaches!
(Don't worry, all events are optional, meaning you'll have plenty of time, even outside of the "free time," to do whatever you want – including relax, hike, journal, etc.)
Friday, June 14
5:30 pm – Registration opens
Happy Hour
Opening speaker
Dinner
Karaoke Party
Saturday, June 15
Morning Yoga
Breakfast
Morning Sessions
Camp Activities
Lunch
Group Games
Afternoon Sessions
Dinner
Dance Party
Sunday, June 16
Morning Polar Plunge (to clear a foggy head, perhaps?)
Breakfast
Morning Sessions
Group Breathwork/Meditation
Lunch
Camp Activities
Relax & Recharge Time
Dinner
Keynote
Epic Campfire and S'mores
Monday, June 17
Breakfast
Closing Keynote
10:00 am – Goodbyes, Hugs, Tears, and Planning to Meet Up At Next Camp Indie
Activities
Parties
Dance Party · Lakeside Happy Hour · Bonfire Fiesta
Adventures
Large Group Games · Hiking · Mountain Biking · Archery · Geronimo · Low Ropes Course · Zip Lines · Climbing Wall · Pine Climb · The Beast · Aero Ball · Bungee Trampoline · Parachute Drop · Technical Climbing
Water Sports
Water Skiing · Wake Boarding · Canoes · Kayaking · Stand-up paddle boarding · Water toys
Team Sports
Volleyball · Basketball · Softball · Kickball · Dodgeball · Soccer · Olympics
Workshops
Lifestyle Freedom
Location, Time, and Financial Freedom! Details to be announced.
Deeper Work
Breathwork, authentic relating. Workshops will be announced soon!


…and other amazing attendees we had at our last Camp Indie: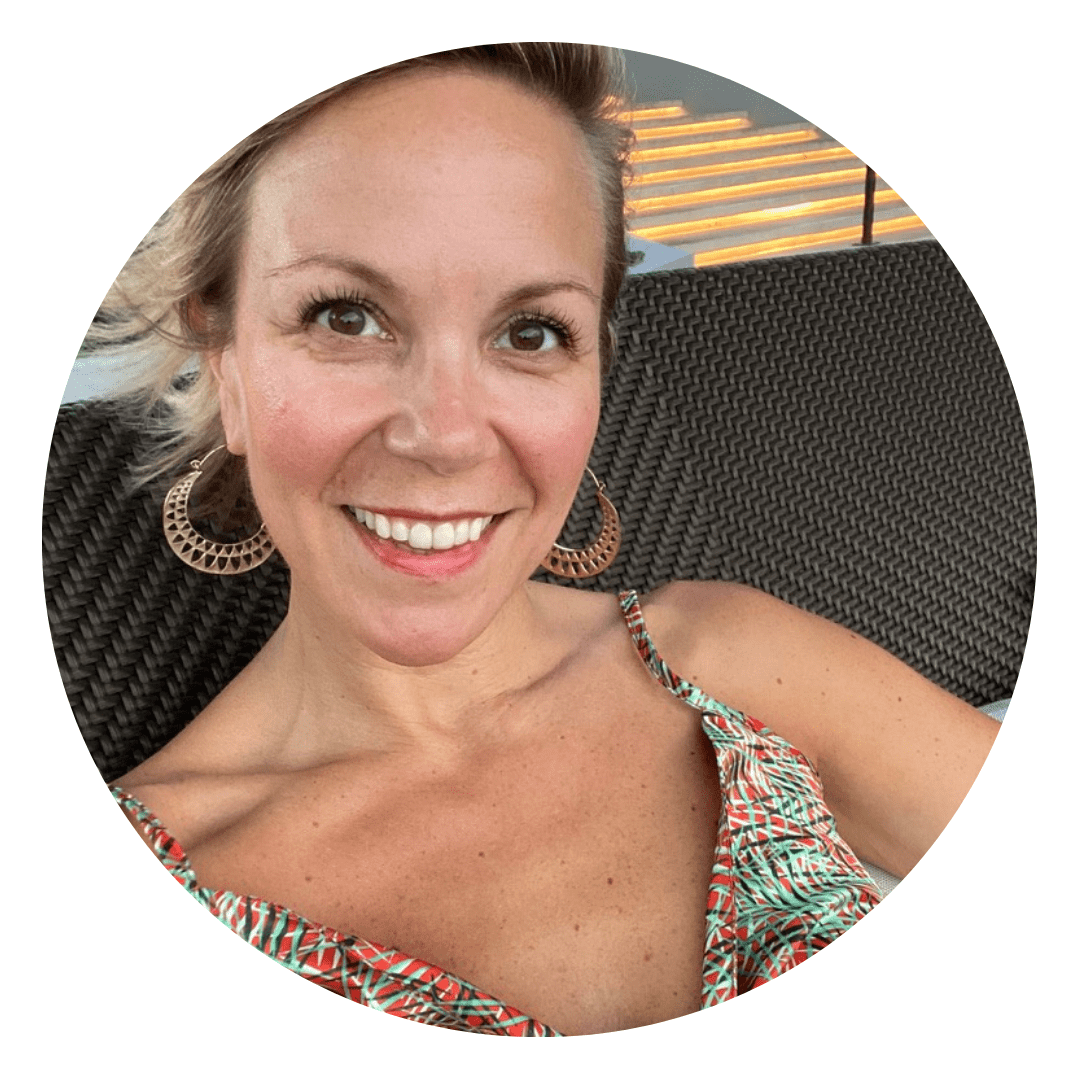 Willo Sana
Having experienced many incarnations in her 20+ years as a creative entrepreneur, Willo supports visionaries on the precipice of their next level–helping you face your fears, re-align your actions, and step into the powerful, embodied leader you're here to be. She slow travels around the world, thrives on good bear hugs, and is over the moon to be publishing her first book, "Double Down on Your Genius" this summer!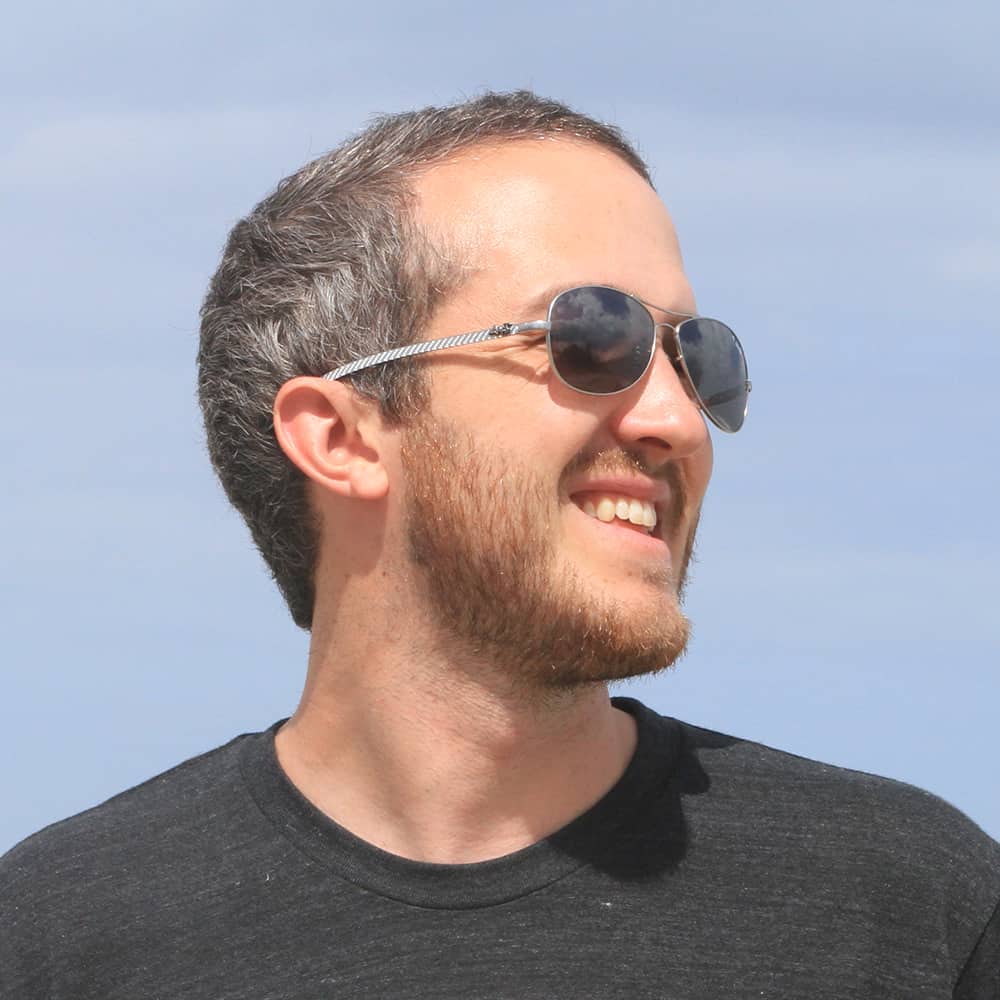 Scott Brills
Born & raised in Detroit, Scott started traveling the world at the age of 20. He formed his web design firm the same year, which paid the expenses for the first few dozen countries, but transitioned into travel & tourism after he set up his safari company in Tanzania in 2011. Scott now owns adventure travel companies on four continents & arranges private small-group experiences all over the world.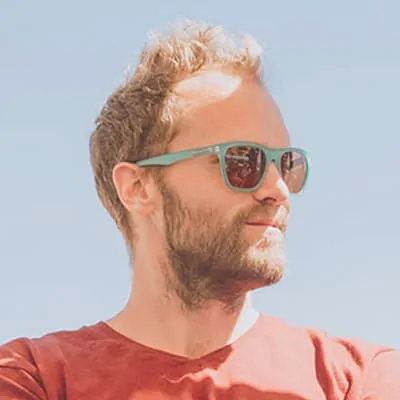 Travis Sherry
Trav used to wake up to an alarm clock at 7:00 a.m., wear a shirt and tie, and be stuck inside a windowless converted closet for nine hours everyday. Shockingly, he hated it, so he decided to be an entrepreneur. Ten "easy breezy" years later (filled with many struggles, successes, and learning opportunities), he mostly works barefoot in a home office with a stunning ocean view.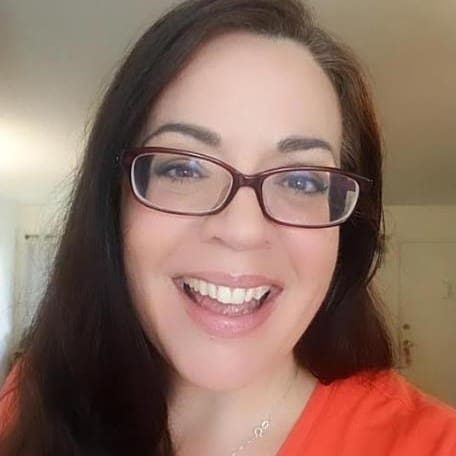 Mellissa de Oliveira
Mellissa is our Social Media expert! She started her career as a documentary producer for PBS and has been helping people share their message with the world ever since. She provides business strategy, program development and social media services/coaching to entrepreneurs on the path to location independence, satisfying her obsession with travel and freedom! Mellissa is creator/host of ON THE ROAD, LI's LIVE interview series on Instagram.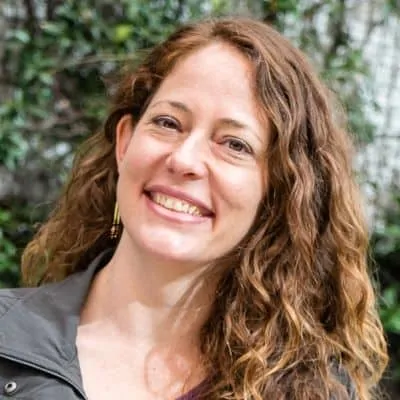 Nora Dunn
Nora Dunn, aka The Professional Hobo, is one of the OG Digital Nomads (17 + years). She helps people design their lifestyles to travel long-term while working remotely. As a former financial planner, she'll help you dig into the nitty gritty & set off on the right foot, avoiding all the mistakes she made along the way. She reaches millions of people each month, & she has been featured everywhere from Forbes to T+L to Oprah.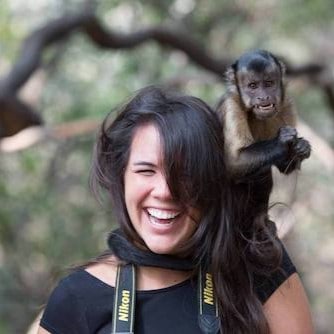 Erica Virvo Hackman
Erica is a purposeful traveler & connector who's spent 5 years living in obscure countries in the Middle East, Asia, the Caribbean, & Africa. She joined the Nomadic Matt team over a decade ago. Erica runs The Nomadic Network, a company that takes groups of like-minded travelers all over the world. She's based out of NY and Ghana most of the year with her creative husband and their 2 year old son.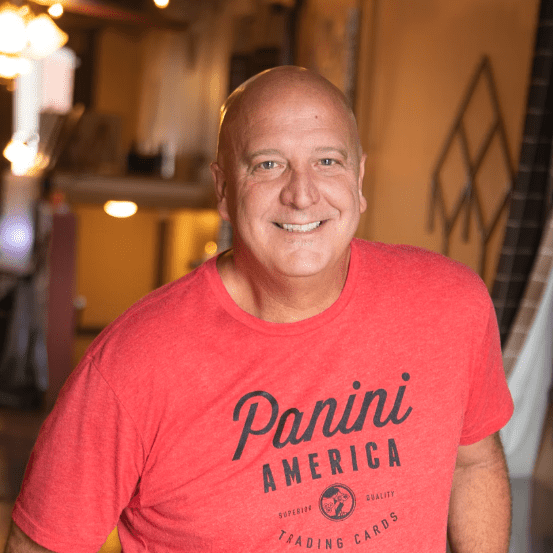 John Burnett
Football Player, Sales Guy, Teacher, Missionary, Singer, Sports Marketer, Non-Profit Founder, Dad & more, John has never been afraid of change! In 2022, he let his lease go, minimized his life, & went all-in nomad! John is a Coach and Speaker traveling the world, using his superpower, "Vulnerability," to inspire others to live a Life of More! Not more "stuff," but more LIFE… more of why you are on this planet!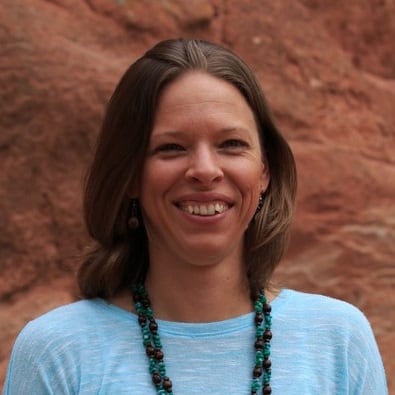 Lily Ann Fouts
Lily is an author, freelancer, & senior member of the Location Indie team. Originally from Washington State, she lived in Mexico for 5 years as a child fugitive & has traveled on all 7 continents. Lily, her husband & (usually) their cat divide their year between living in a motorhome, their home in Mexico, & exploring new countries. She is writing a book on positive impact travel.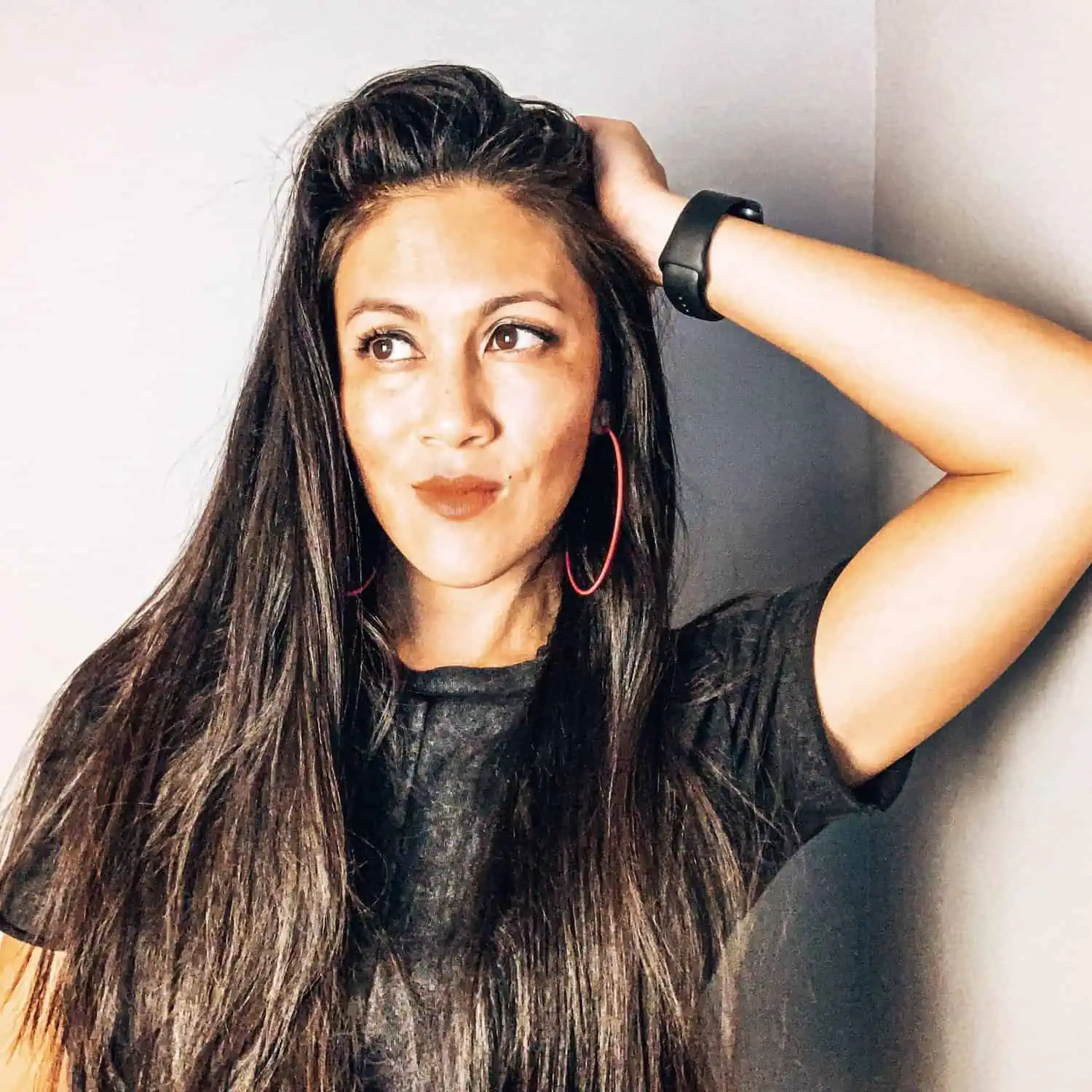 Christine Lozada
Christine Lozada is a travel creator, drone pilot & podcast host. She makes the must-watch video before you travel to a place and has helped over 1.5 million people to travel smarter. She's a certified drone pilot who's taught thousands to quickly & easily get into flying drones. She's also the host of Everyday Badassery, a podcast of inspiring travel stories.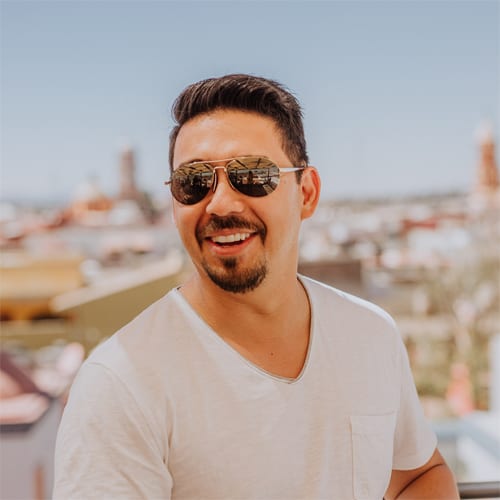 Ray Blakney
Ray Blakney is just your typical Filipino-American entrepreneur who grew up in Turkey & lived in Mexico. He works from home in his Superman PJs building businesses including language schools, marketing agencies, SaaS products, & a chocolate factory. In his free time, he loves traveling, spending time with the family, reading sci-fi/fantasy books on the beach, and sword fighting semi-professionally.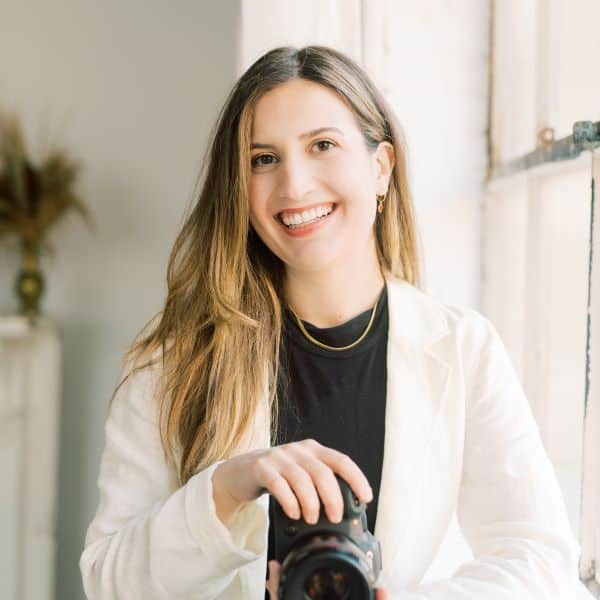 Hannah Snyder
Hannah is a pro photographer and avid adventurer. She photographs the Philadelphia 76ers and runs her own wedding photography business. When she's not capturing basketball games or people in love, she's traveling the world, camera in hand. She believes everything worth doing is on the other side of fear, and is always trying new things, from sleeping on the side of a mountain to jumping out of a plane.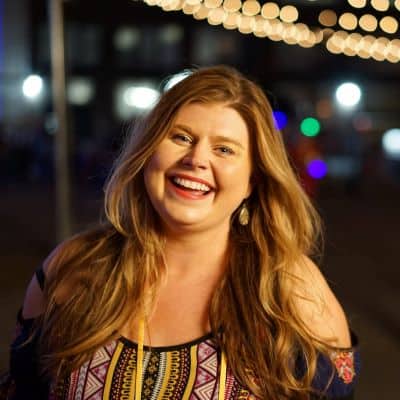 Vanessa Tharp
Vanessa is an Experience Designer & Educator creating epic events, curriculum, conferences, retreats, & summer camps. As a multipotentialite &  Jill of Many Trades, she also does accountability coaching & strategic planning for travelers, entrepreneurs, & organizations. She is a conference connoisseur, a super-connector, a friend to all, & stoked to be on the Camp Indie Team!


(Product page opens on our Location Indie website. Choose between single payment or a convenient payment plan!)
June 14-17, 2024 – Kent, CT

You'll lodge in a shared rustic-chic cabin in air-conditioned comfort, sleeping on plush memory foam mattresses, beholding gorgeous views from every window, and enjoying the convenience of an ensuite bathroom and daily housekeeping! The camp cuisine is sure to delight as well, with many delicious options that can include accommodations for gluten-free, kosher, and vegetarian diets (by request). And it's all included in your ticket!
The Cabins
Our 4-person rustic chic cabins are air-conditioned, feature snuggly 10-inch memory foam mattresses, have private bathrooms, and daily housekeeping! All rooms have a view so you can enjoy the gorgeous lakeside vistas and verdant mountains.
Dietary Restrictions
We accommodate virtually any special requests and have delicious options for vegetarians, vegans, kosher, and gluten-free diets.  Just let us know on the registration form!
The Grounds
Enjoy a full roster of sports and activities on our 300-acre grounds surrounded by the gorgeous Berkshire mountains, ensuring your every selfie is Insta-worthy.
The Food
All 8 meals are included. Our expert chefs have designed menus to satisfy any taste. Daily breakfast and lunch buffets include plenty of gourmet options and our nightly communal dinners will have you raving about "camp cuisine" long after you stay with us.
(Product page opens on our Location Indie website. Choose between single payment or a convenient payment plan!)
June 14-17, 2024 – Kent, CT


What do our previous attendees love about Camp Indie?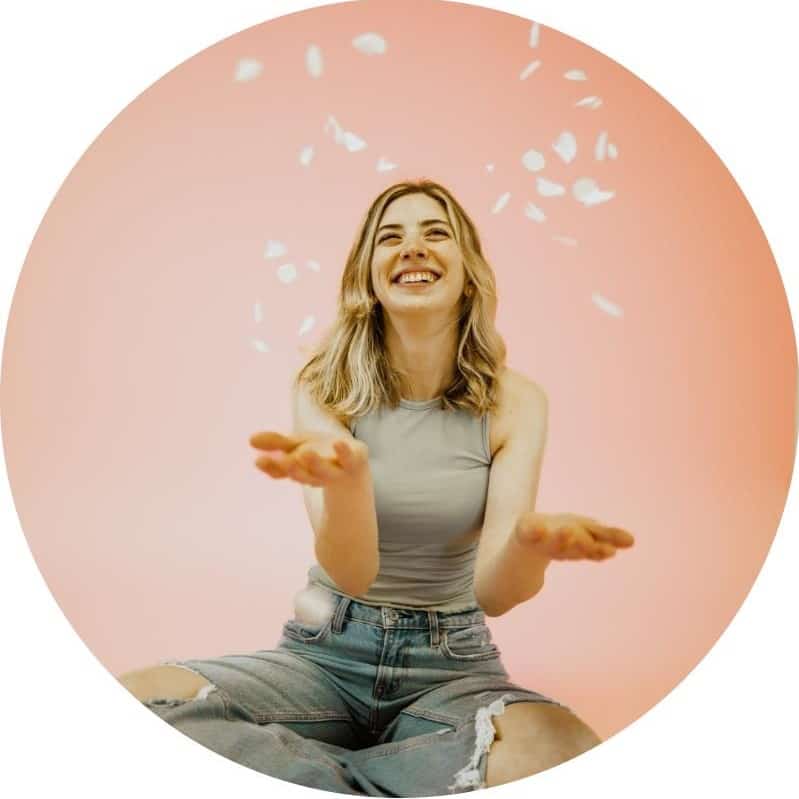 - Micah McCasland -
I was really nervous to go, and it was definitely scary to not know anyone and be in a new place I'm unfamiliar with my vision [impairment]. BUT, even with that it was truly AMAZING! You guys put together something really special! I'm so grateful I got to go and I would recommend it to anyone!!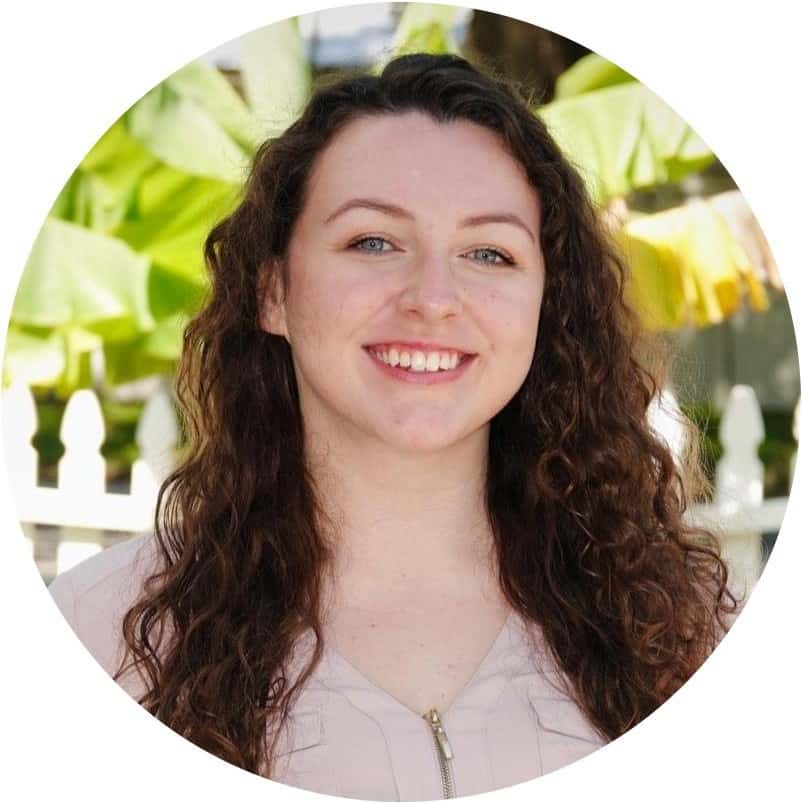 - Callisa Mickle -
15 years ago I had a panic attack that left me agoraphobic. I literally could not leave the house. I've been battling my mental health and my fear of literally everything ever since. It's been a long, hard road of exposure therapy. The weekend at Camp Indie was something I never imagined I could do. I don't go to events where I've never met anyone. I don't walk up to strangers and start conversations. I don't do activities when I'm paralyzed with stomach aches and anxiety. I did all of that at camp with ease and no words could express how empowered the whole experience has made me. It did change my life and I couldn't have done it without such an open, understanding group of people. Thank you all so much and I've already started recruiting for future camp!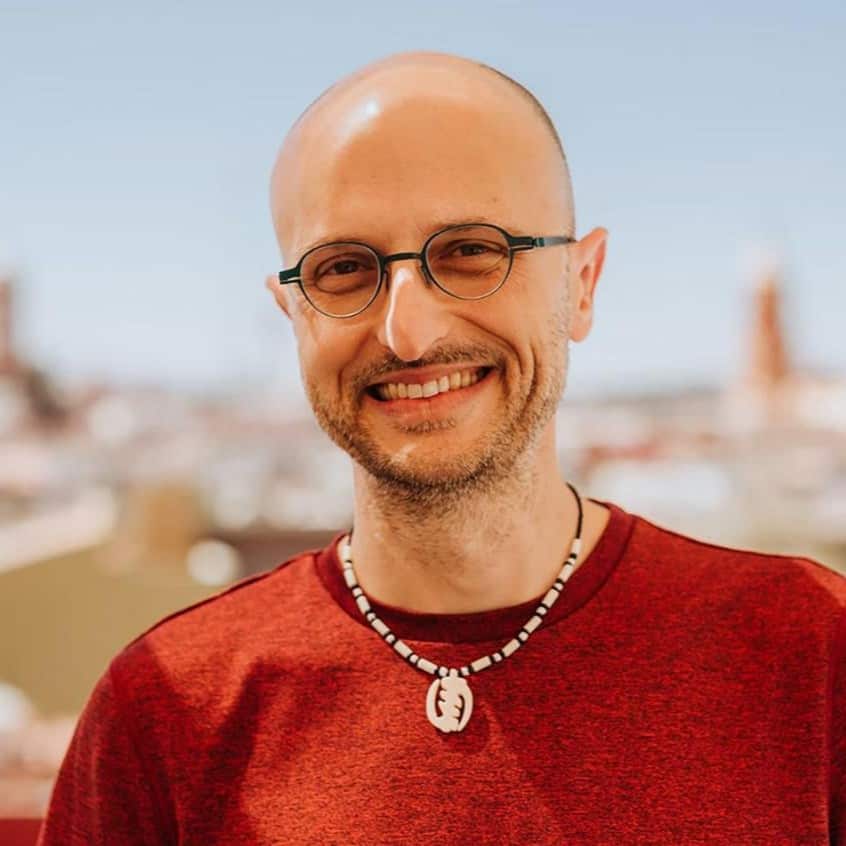 - John McKenzie -
I can't say enough about how much I got out of and needed Camp Indie. Not only did I finally commit to quitting my day job, I have a new found positivity and faith that everything is going to work out. I'm actually excited for what lies ahead. I'm still on Cloud 9 about the possibilities. Much of the last year has been negative or depressing, dwelling on the loss. I now see the other side and feel like I'm unlocking my true potential. I sincerely appreciate all the work that has gone into putting on this event, and look forward to keeping up the connections and attending future events. Thank you!!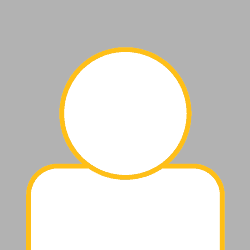 - LKB -
Camp Indie was INCREDIBLE!!!! thank you for all the hard work and planning (and adapting) that I know went into it! let's do it again soon!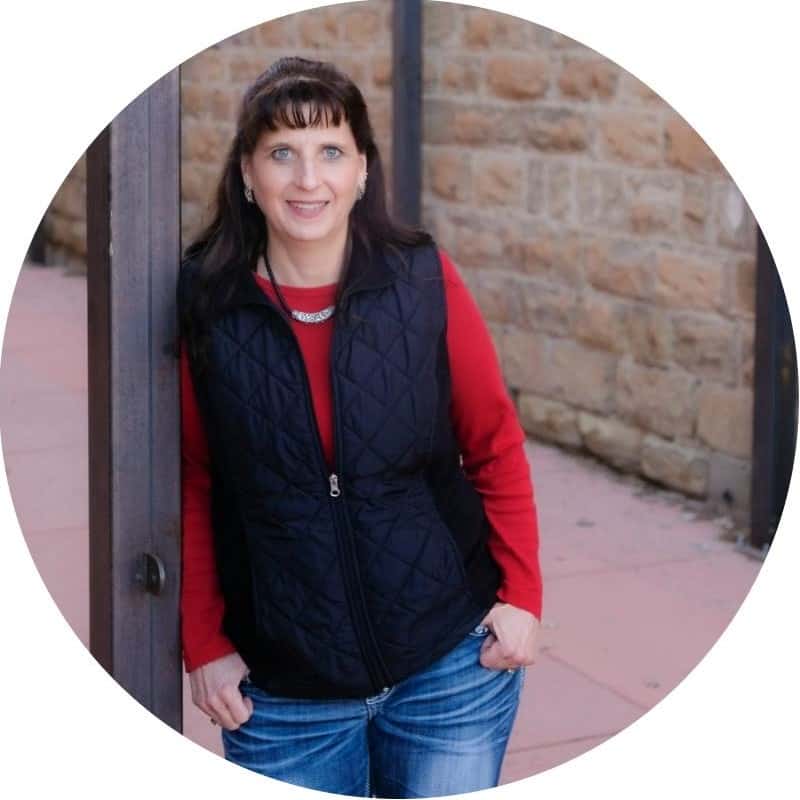 - Lisa B. -
LI Team YOU ALL ROCKED IT! COVID may have delayed camp, but it only gave you all time to make it even more awesome!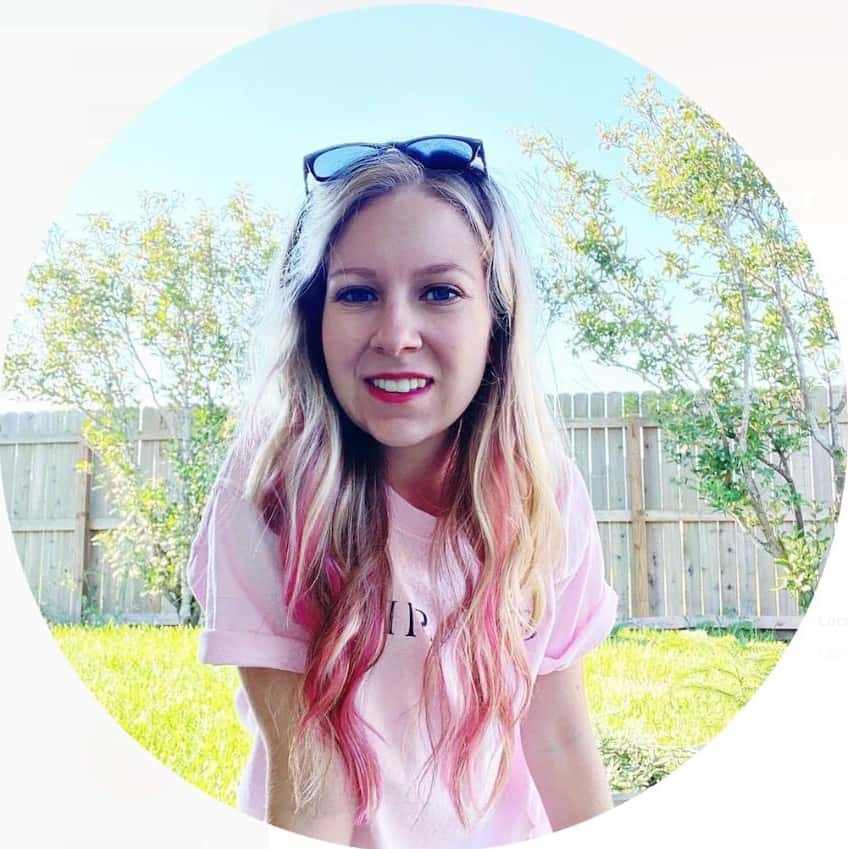 - Cassidy Scott -
Thank you for having the best freaking event ever. I will literally buy a ticket for next year's the second they're available.
(Product page opens on our Location Indie website. Choose between single payment or a convenient payment plan!)
June 14-17, 2024 – Kent, CT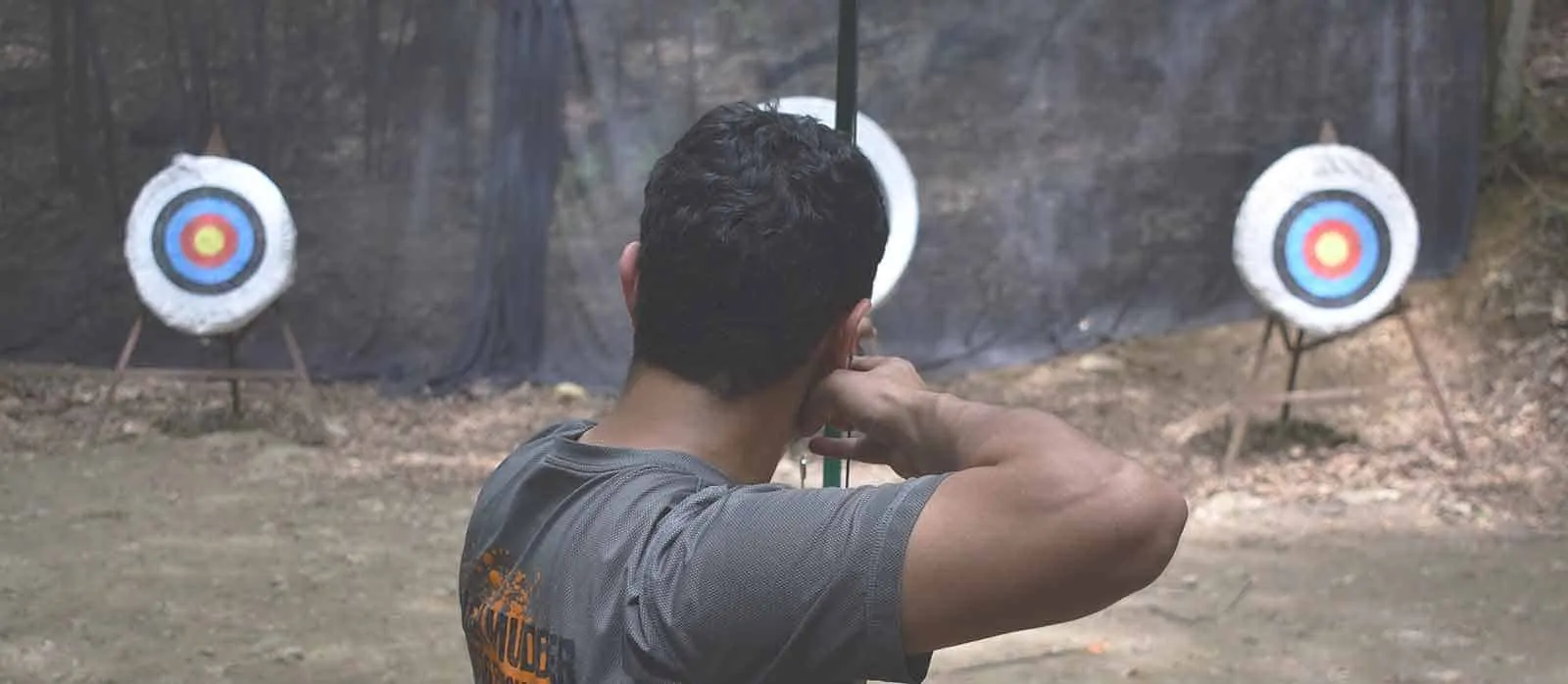 Seriously, you're still thinking about this?
Here are some FAQ's that will help:
What does my ticket include?
Your ticket includes everything other than your transportation to and from camp. Once you hit the campground, it's all inclusive, baby. You won't have to reach for that wallet, the swipe that card, or bitcoin that bitcoin.
Your ticket includes three nights accommodations in rustic-chic cabins, 8 meals (Friday dinner, Saturday breakfast/lunch/dinner, Sunday breakfast/lunch/dinner, and Monday breakfast), a snazzy swag bag, all activities—yep, even the crazy ones like wake boarding, ropes course, and water skiing–all workshops/breakout sessions, and speakers.
The unlimited alcohol package and cabin upgrades (from standard 4-person cabins to 2-person or solo) are optional add-ons.
We worked hard to eliminate any hidden costs.
So…bring yourself and be ready for a good time.
What are the accommodations like?
The rustic chic 4-person cabins are air-conditioned, feature snuggly 10-inch memory foam mattresses, have private bathrooms, and daily housekeeping! All rooms have a view so you can enjoy the gorgeous lakeside vistas and verdant mountains. We have a limited number of 2-person and solo cabins available as upgrades if you so desire. 
What if I want a private cabin with my mastermind, honey, or best buddy?
You can submit your roommate requests at checkout, or contact us any time with your request! Otherwise, we will group you with other campers at check-in.
What food options are available?
We've got all your dietary needs covered! When you register, you can select from various dietary options including vegetarian, vegan, and gluten-free. If you have any other food allergies or requirements, please indicate them on your registration form. See the camp's food allergy statement here.
How do I get to Camp Indie?
Camp Indie is located in Kent, CT, about a 90-minute drive from New York City, 90 minutes from Hartford, CT, or about 3 hours from Boston.
We'll provide GPS directions for driving via email after you sign up. We encourage carpooling whenever possible!
What if I don't want to attend workshops/wake board/meditate?
Every single activity on the schedule is optional so you can create the camp experience that you want. Want to spend some time reading or journaling alone? Totally fine. While we highly recommend some activities (like keynote speakers, meals, and the dance party), nothing is mandatory.
But…we're willing to bet the hardest thing about camp will be trying to fit in everything you want to do.
Who is behind this amazingly awesome, super stupendous, freaking fantastic idea of Camp Indie?
Are the tickets refundable? What happens if I buy a ticket and can't go?
Since we have financial commitments to the venue that we can't avoid, tickets are non-refundable. However, you are absolutely welcome to sell and transfer your ticket to another person who wants to attend, any time before May 1, 2024. Just contact us and we'll help you sort it out!
Will it really be as fun as it sounds?
It'll be even funner. More fun.
When is this happening?
Camp Indie will begin the evening of June 14 and continue until late morning on June 17, 2024. Plan to arrive at 5:30 p.m. or later on Friday and depart by 10 a.m. on Monday.
Can my kid come?
We love our kids…but we also love to get a little break from them. This camp is only for people 21 and up so everyone can relax, decompress, connect, and enjoy the company of other adults….and a beer, if you wish.
Plus, we don't want them eating all the s'mores!
What should I pack?
Here's our Camp Indie Packing List:
Toiletries (shampoo/conditioner, soaps, toothbrush/paste)
Beach towel
Sunscreen
Mosquito repellent
Closed-toe shoes
Bathing suit
A few changes of clothes
Jacket
Any medications you might need
We'll also email you a more detailed list before your arrival.
Do I need to bring my own sheets and towel?
Nope, all linens and towels are provided.
Can I bring my dog/cat/guinea pig?
We love furry friends, but like kids, they aren't allowed at summer camp (even if they are old enough in dog years).
Is Camp Indie right for me?
Do you value freedom? Travel? Living your life based on your soul's desires rather than what society thinks you should do? Then you're in the right place! At Camp Indie you'll be surrounded by other creative, positive and inspiring individuals who are bucking the status quo and choosing to embrace an unconventional life. This includes anyone from people currently living, or pursuing, the location independent lifestyle, artists, online creators, 9-5ers looking to escape the cubicle, digital nomads, travelers, or anyone else who is seeking to live life to the fullest, make new friends and go to the next level in whatever it is you want to do next.
I am an introvert. Will this be tough for me?
You won't be alone in wanting to be alone sometimes! There is plenty of space to wander off. Camp Indie brings a diverse range of personalities and everyone is welcome. Don't worry, you'll love the vibe and fit right in!
I'm older/younger... will there be anyone else in my age range?
We have people signed up in all ranges, 21 and up, including several in their 50s, 60s, and 70s. Everyone is welcome and you won't be alone!
How much does it cost?
Regular-priced tickets are only $1499. For a LIMITED time only (through June 30, 2023) we are running a presale and you can get your ticket at HALF price–only $749! This includes everything: ALL camp activities and workshops for 4 days, meals, and 3 nights lodging. It's a no-brainer!
What is NOT included?
Flights and ground transportation to the camp, any personal purchases (souvenirs, etc), or the Cheers Package (available as add-on for unlimited alcohol for the weekend). 
Note: If you don't want to buy the Cheers Package but wish to buy a few drinks, you will be able to purchase them individually for $7-$10 per drink.
What happens in the event of a medical emergency?
Should it be deemed necessary for the attendee's health, Club Getaway/Lifestyle Launch will make every effort to reach out to reach the attendee's emergency contact. Club Getaway/Lifestyle Launch reserves the right to have attendees hospitalized or to use outside medical, surgical, or dental aid. Expenses will be the responsibility of attendee(s).
What happens after I sign up?
You'll be placed on a mailing list where you'll receive more important details about Camp Indie. We'll send important information as it develops, so be sure to stay subscribed to emails from Location Indie so you don't miss anything important!
I STILL have questions. Where can I get answers?



Here's What's Included:
Rustic chic cabin accommodations for 3 nights, with all linens and daily housekeeping
All 8 meals
All on-site activities
All entertainment and parties
All business workshops and keynote speakers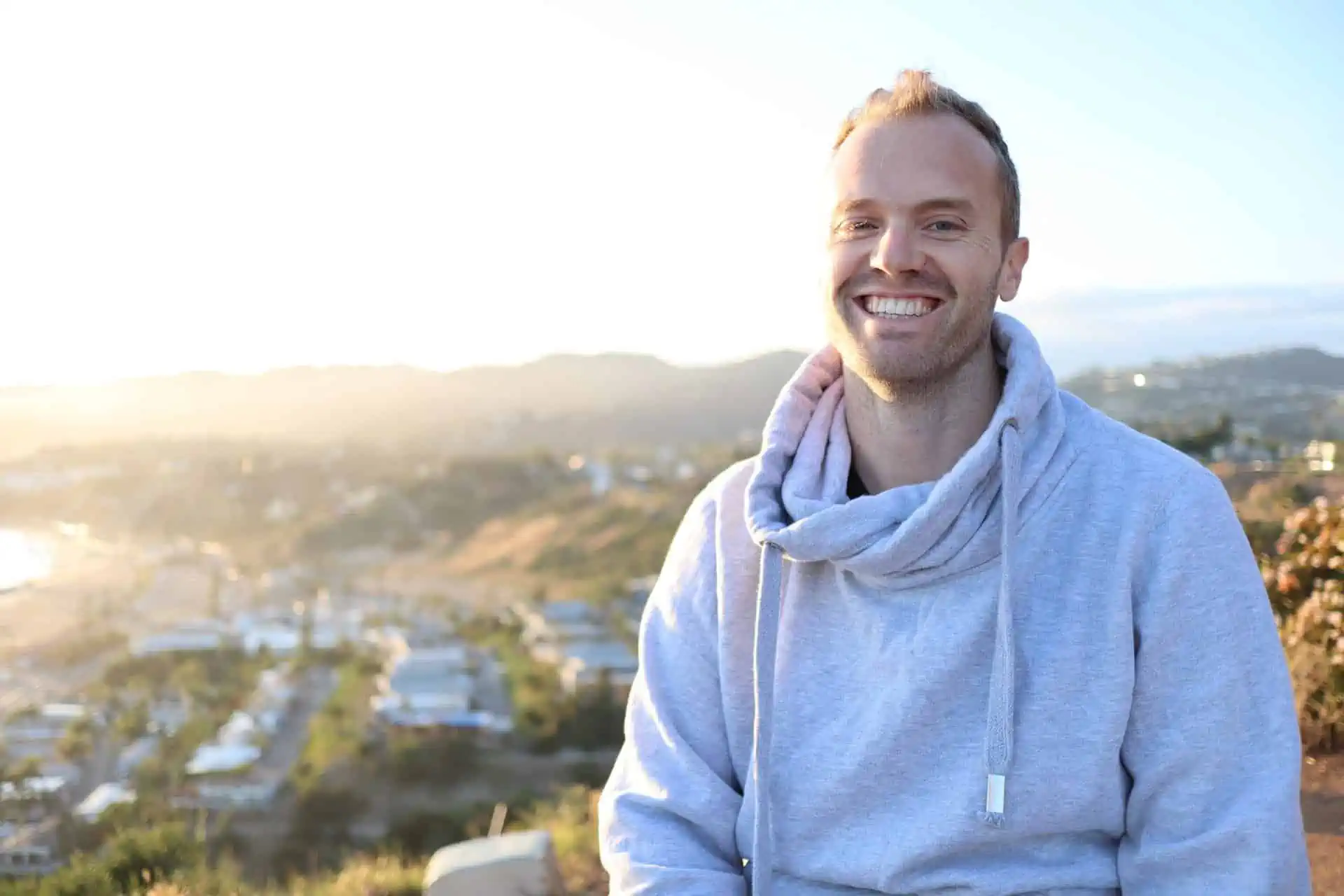 We're so glad you found your way to our funky little corner of the internet, welcome!
You might be wondering "Who is behind all this, and how did it start?"
Well…
My buddy Jason and I met at a conference back in 2013, both travel podcasters from Philadelphia working hard to build a sustainable lifestyle that would allow us to do meaningful work, travel more, and own our time.
Failure may have not been an option in our hearts, but the reality was that that figuring out how to actually build a life around the things you love wasn't (and isn't) easy.
In fact, we realized that it was damn near impossible to do on your own.
We needed the support we got from each other and our other like-minded, status quo-bucking friends, in order to live our best lives.
Real support, mentorship, and friendship won't fall out of the sky and into your lap.
It has to come through community and time spent with others who are also open and willing to connect.
So in 2015, we holed up in Ocean City, NJ for 3 days during the dead of winter with one mission: to create a thriving community of like-minded souls who value freedom, exploration, and unconventional living.
That's when our community Location Indie was born!
Being surrounded by others who understand the challenges that can come with pursuing an unconventional path has changed not only our lives, but the lives of many of our community members.
By far, the most fun part of it all has been meeting incredible people from all over the world in person.
After bearing witness to countless magical moments at meetups around the world, we created Camp Indie, and our first Camp Indie in 2021 was a roaring success… and we just wrapped up Camp Indie 2023 which was even more amazing!
It's easy to meet kindred spirits when you are naturally bonding through fun camp activities, life-changing workshops and, of course, hot s'mores fresh outta the campfire!
This event is open to anyone who is ready to have a blast, grow in unexpected ways, learn from others and make real, authentic connections.
Our theme is The Triangle of Freedom: How To Achieve Time, Location and Financial Freedom In A New World.
So come one, come all and get ready to feel the supportive vibes of your new tribe!
I can't wait to meet YOU, and for you to meet each other, and hope you'll join us for an action-packed weekend of pure FUN at Camp Indie 2024!
Cheers,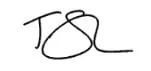 Trav
Co-Founder of locationindie.com


(Product page opens on our Location Indie website. Choose between single payment or a convenient payment plan!)
June 14-17, 2024 – Kent, CT